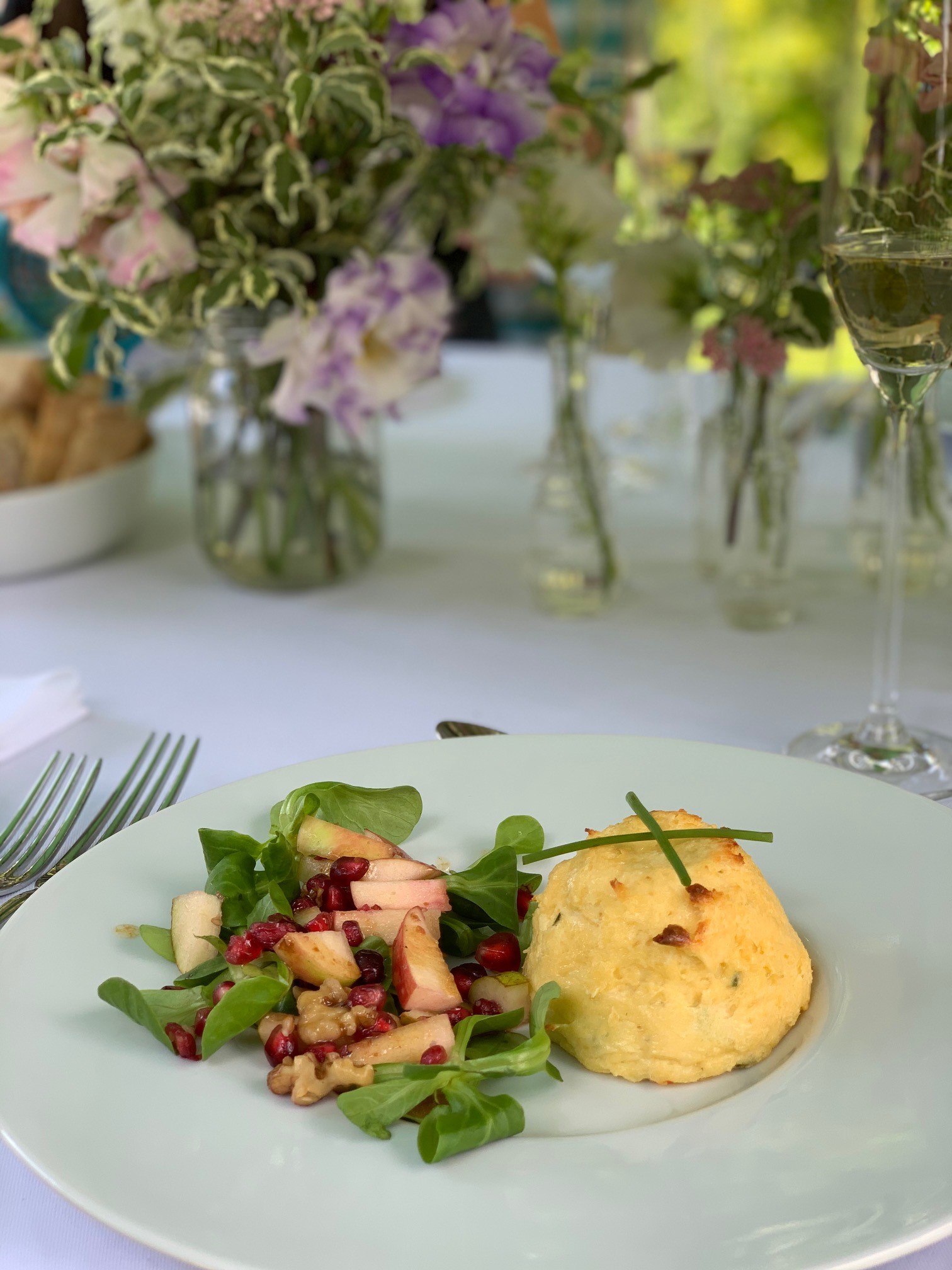 Full Recipe in Details
Category: Starter or Light Lunch

Prep Time: About half an hour
Cooking Time: 20/25 minutes
5 tbsp of Parmesan, grated

60gm of unsalted butter (room temperature) plus extra for greasing

175gm mature cheddar, grated

1 tbsp of chives, chopped
Pour the milk into a saucepan and warm gently over a low heat to take the chill off. Sift in the flour and mix well with a hand whisk.

Cook on a moderate heat until the mixture thickens and there are no lumps. Remove from the heat and beat in the butter.

Beat in the egg yolks, one at a time, and then add the cheddar, chopped chives, salt & pepper.

Grease 6 moulds (I use tea cups) with softened butter and then coat the insides with the grated parmesan.

Whisk the egg whites in a clean bowl until firm. Carefully fold the egg whites into the cheese sauce, taking care not to deflate them or overworking.

Spoon the mixture into the moulds and cook in a steamer for 12 minutes. When cooked, remove from the steamer and leave to cool for 10 minutes until they are cool enough to handle.

Remove the soufflés from the moulds. At this stage you can put them in the fridge to finish off the next day or you can cook them straight away.

Preheat the oven to 200C /Gas mark 6. Put the soufflés on a baking tray lined with greaseproof paper and bake for about 8 minutes.

Serve with a delicious salad and dressing!!