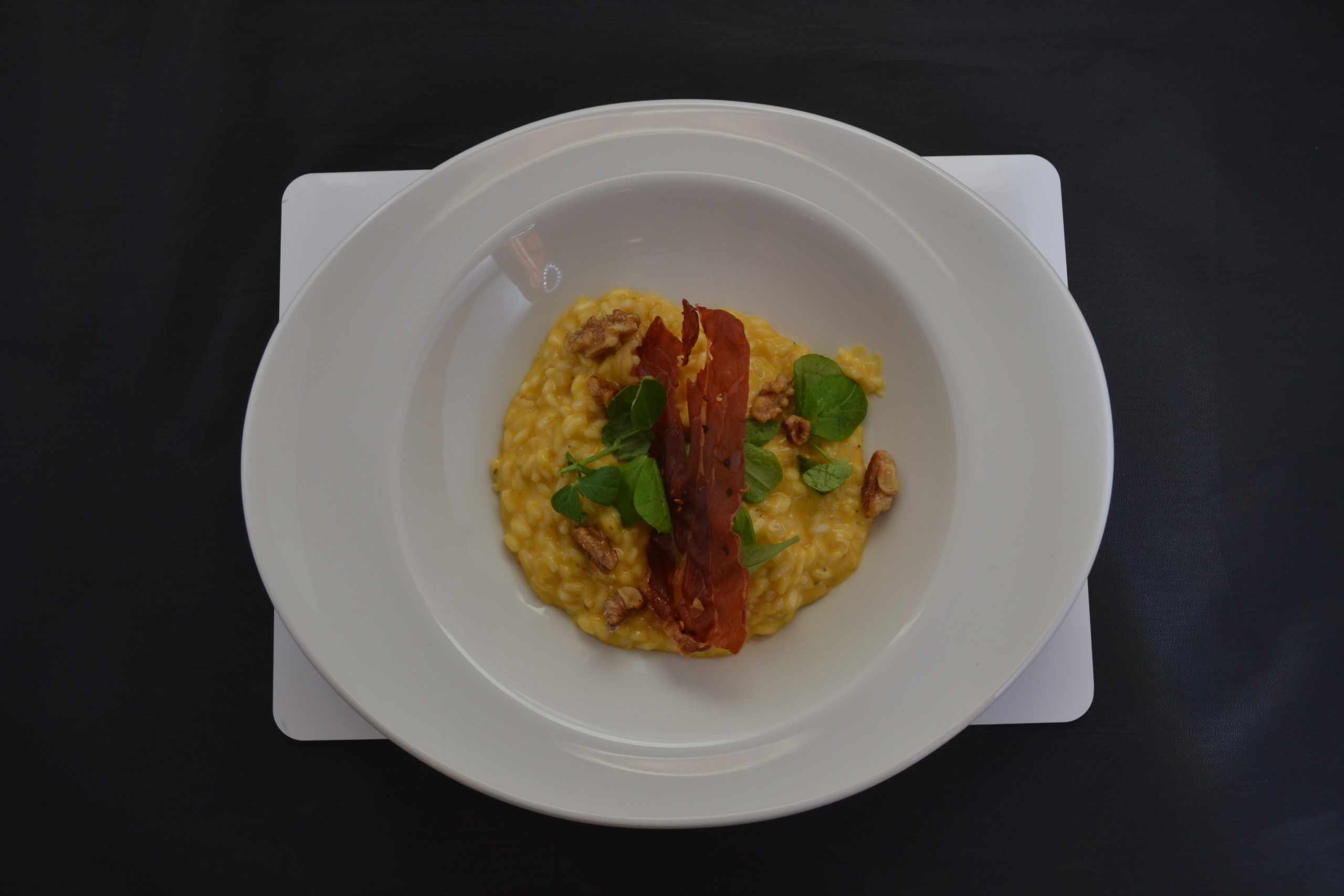 How to transform a simple risotto into something quite sensational to wow your guests at your next dinner party.
A steamy, deliciously creamy risotto is something to consider for a weekday supper or lunch at this time of year but by adding a piece of crispy ham and a few toasted walnuts it will transform your dish into something that will triumph at your next dinner party.
There are thousands of different variations and flavours of risotto out there and we all have our favourites but I would urge you to have a go at this one – it's simple to make, can be served as a starter or a main and will thrill your guests every time!
Made with a butternut squash puree which has the slightest hint of vanilla in, added to the risotto at the end of cooking along with a little mascarpone and parmesan then scattered with the crunchy walnuts and crispy, slightly spiced ham is something you need to try. Serve it in a beautiful bowl and immerse yourself in the compliments you will be sure to receive 😊.
This delicious risotto is adapted from one of my inspirations, Mr. Jason Atherton.
If you would like the recipe, let me know?