JULY 2022: CHARITY DAY SUCCESS & BIRTHDAY CELEBRATIONS GALORE!
OPEN GARDEN CHARITY DAY
Such an amazing result …….
Our Open Garden Charity Day, held on 16th July, was a whopping success. We raised a staggering £1,535.15!! We were hoping to exceed last year's total of £700 and reach £1k and were absolutely blown away to learn the final total 😊 😊
There are many people to thank – to all those lovely friends and neighbours who lent us gazebo's, parasols and tables – to an amazing team of ladies (and gentlemen) who helped with the refreshments and the lunches – to the Village Hall who lent us the urn – to the couple, who arrived an hour early and rolled up  their sleeves cleaning potatoes and peeling quails eggs and to my husband who had to put up with my nagging for many days prior to the event
Lastly many thanks to the wonderful exhibitors – Terrie Hepburn Holmes / What Katy Does Best / Silverre Bespoke Jewellery / Adorah fashion / Lovingly / Iset Candles / Pop-Up Plant Stall / Knit & Natter and Louise Powell  Lucky winners of the fabulous donated prizes were Alan & Mary, Mike & Pam, Katie, Esme, Jimmy, Raz, Sue, Adam, Janie, Peter, Geoff and Tess
The money will be divided equally between two exceptional charities – Alzheimer's Society and Macmillan Cancer Support.
If you would like to keep up to date with our events, please subscribe to our Foodie News Mailing list (see sign-up link in footer)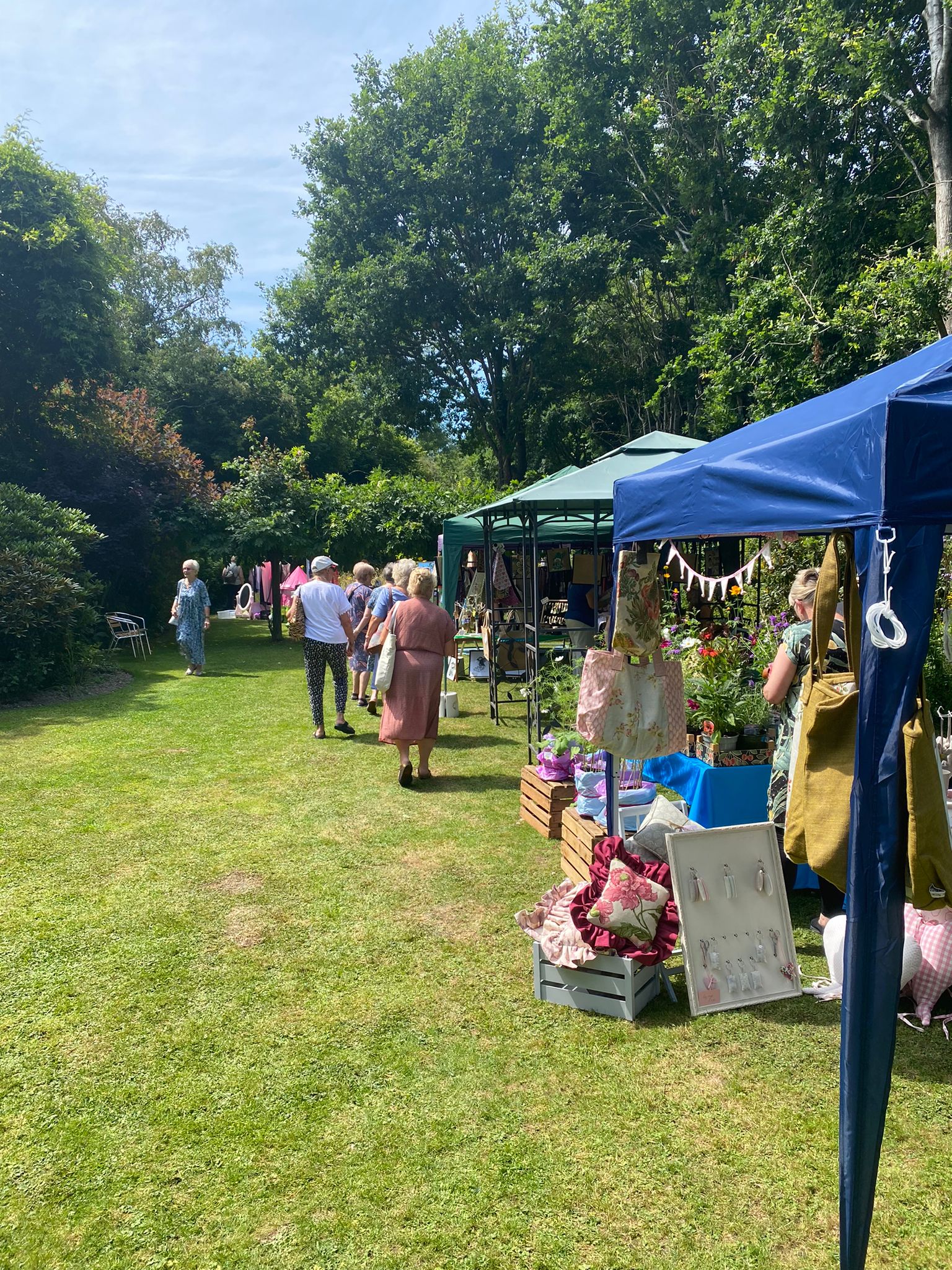 Hip Hip Hooray!

During the last couple of months we have been celebrating a series of special birthdays. It's such a privilege to be part of these very happy family occasions – meeting children, grandchildren and great grandchildren, listening to the wonderful tributes and the laughter, sampling the amazing birthday cakes, the endless bowls of strawberries and the delicious champagne!
We've celebrated a sixty something, a seventy fifth , two x ninetieths a very special 100th birthday.
Marianne, who celebrated her 100th birthday in late June, glowed with joy having cuddles with Arthur, a special family friends' great grand child who was just 2 weeks old. She listened to a selection of violin concertos played by Chloe Bowers, a member of the National Youth Orchestra (who, incidentally was serenading Robbie Williams singing Angel at UNICEF's Soccer Aid the week before) and showed off her signed card from Queen Elizabeth! Marianne, who happened to celebrate her 89th birthday here, remembered the swing at the end of the garden and insisted on another try!  It was a very, very special occasion.
I hope you enjoy this selection of photographs taken during the last 6 weeks.
"Thank you yet again Barbara for another wonderful culinary delight. To celebrate a 100th birthday along with welcoming into the world a new baby in your glorious garden was so special. The food was excellent as always, and the little touches you add made the afternoon so memorable….. Nicola"