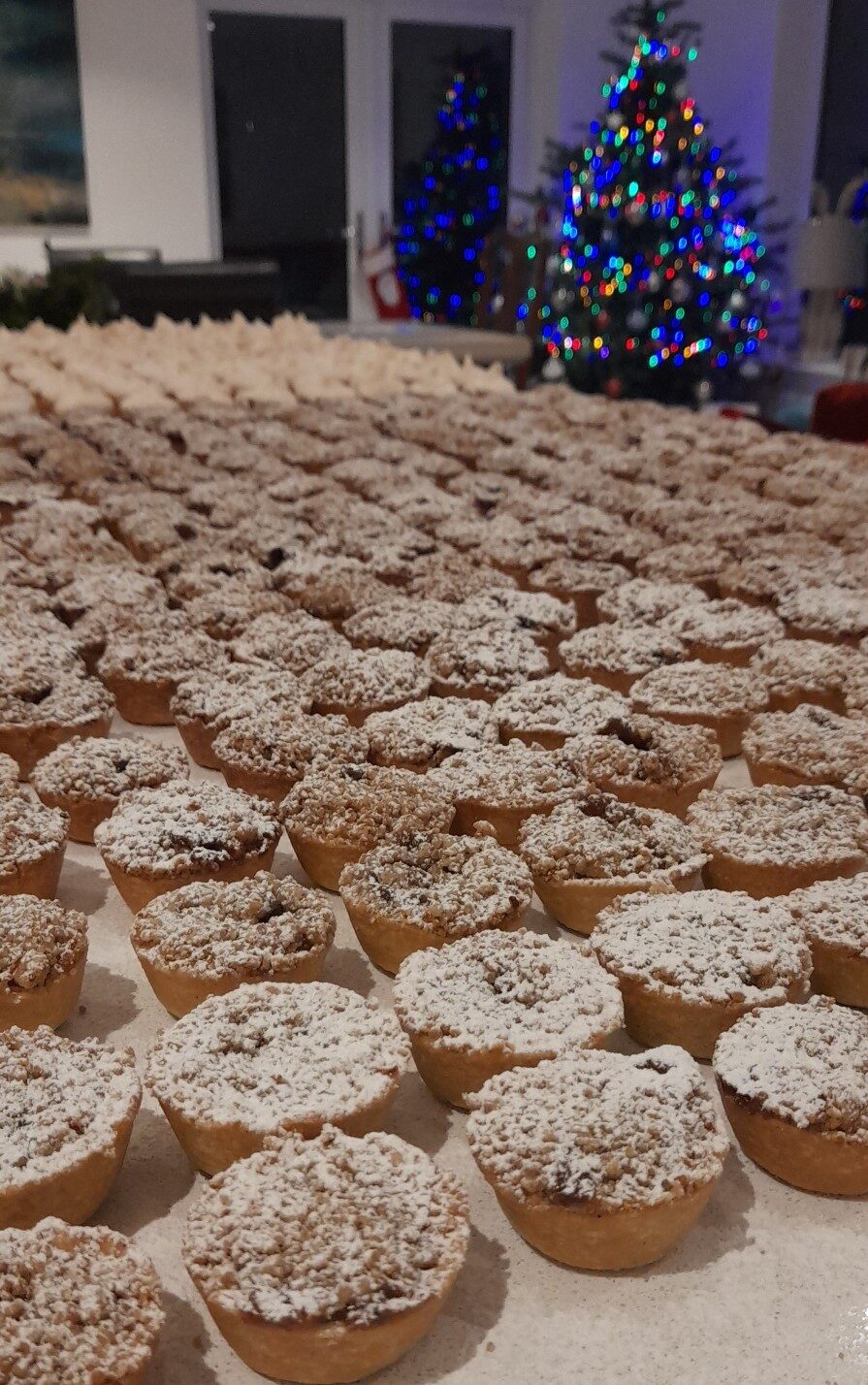 Mince Pies with a Spiced Orange Crumble topping
Full Recipe in Details
Category: Any time of day!
225gm plain flour, plus extra for rolling

125gm unsalted butter, chilled and diced

1 scant teaspoon of Vanilla Bean paste

Spiced Orange Crumble Topping
For the pastry, put the flour, almonds, caster sugar, butter and vanilla paste in a food processor and whizz to form crumbs.

Add the egg yolk and 1 tbsp cold water. Pulse until it comes together to a dough, adding a drop more water if necessary.

Turn onto a worktop and gently knead until smooth. Wrap in cling film and chill for about half an hour.

Before you wash the food processor, make the crumble topping by briefly pulsing together the flour, demerara sugar, butter, orange zest and mixed spice to a chunky crumble mixture. Set aside.

Preheat the oven to 200C gas mark 6. Roll out the chilled pastry to the thickness of a £1 coin on a lightly floured surface and cut out 24 rounds using an 8-9cm pastry cutter.

Press the rounds into the holes of 2 x 12 hole bun tins and lightly pinch the edges with your fingers for a fluted effect.

Divide the mincemeat between the cases (about 1 tbs in each) and scatter the crumble over the tops.

Bake for about 15 minutes until golden and crunchy.

Leave to cool slightly in the tin for a few minutes before transferring to a wire rack. Once cooled dust with icing sugar.