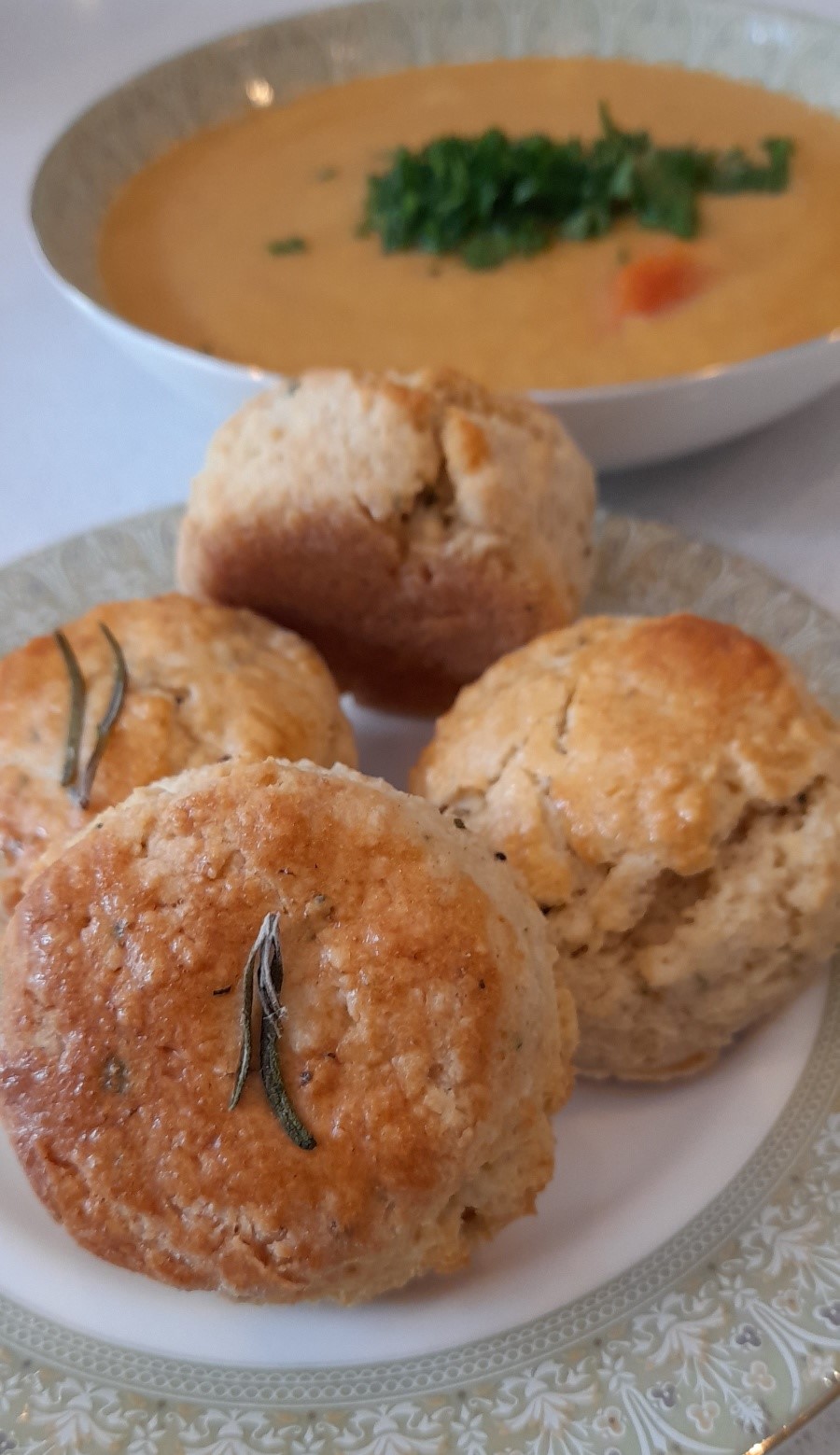 Full Recipe in Details
Category: Any time of day!

Prep Time: About 20 minutes
Cooking Time: 12/15 minutes

Servings:  Makes about 10 scones
100gms unsalted butter (chilled & cubed)

2 sprigs of fresh rosemary (finely chopped)
Put the flour, salt & pepper and baking powder into a bowl and rub in the chilled butter with your fingertips until it resembles breadcrumbs. Mix in the chopped rosemary followed by half the egg and the milk. Bind together using your hands until it forms a loose dough.

On a floured surface, gently pat into a flat shape, round about 2cm deep and cut into rounds using a pastry cutter which has been dipped in flour.

Place on a baking tray (either greased or lined with parchment) and carefully brush with the remaining egg mixture.

Delicious served warm with butter and a bowl of homemade soup.